New Design Tool Brings Architectural Plans to Life in Williston, VT
This article features advertorial content by Jackie Turtur of Windows & Doors by Brownell
You just completed a set of plans for your client's dream home and they have questions about some of the window and door selections. Questions about the sizes, proportions and lite cuts. They aren't sure if they want a sliding patio door or a bi-fold scenic door. Or they want to make sure they can see an unobstructed view of the mountains from their dining room table. When we asked designer Ashley Carlow from Highline Design Studio if she had experienced similar design questions she responded, "…..as a designer, one of the unspoken parts of my job is managing the client's expectations. With big-budget items like windows and doors, you really don't want your client to be "surprised" at how something looks, or where it is positioned."
Positioning and proportion are questions that often arise when discussing window and door details, "Even with 7,000+ sq ft of showroom space, we are still challenged to show the range of sizing options available today. So when Marvin came to the table with a technology solution to help our customers visualize proportions on a 1:1 scale ratio, mulling and lite cuts, we were eager to explore the opportunity" says Les Brownell, Windows & Doors By Brownell.
This Visualization Technology is an application program based on an iPad that allows window and door configurations to be instantly displayed (and modified) to size and scale via a large ceiling-mounted projector, which is specifically calibrated to project exact sizes. The iPad is driven by one of Windows & Doors By Brownell's window designers to provide a complete experience for architects and their clients. With this tool, customers can explore window and door possibilities up to 16 feet wide and 10 feet high, all at a 1:1 scale ratio. This efficient technology allows fast, easy changes to window and door configurations – without having to redraw the plans each time.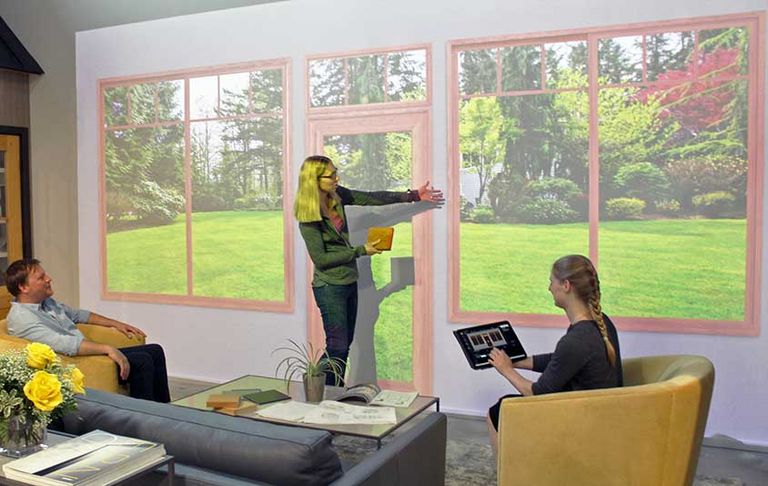 Carlow speaks about her recent experience working with the Marvin Window Visualization Technology on a personal renovation project of hers. "(With the Visualization Technology) I viewed both the Multi Slide and French Door Slider. I had a good grasp on windows but when deciding between two types of sliders with big budget swings, it was critical for me to get the physical experience seeing it and standing next to it." Carlow knew it was important for her to feel how the configuration would relate to the space and called the technology an "invaluable" design tool.
A comfortable meeting space is positioned in front of the projection wall so configurations are easily viewed by all of the decision-makers. Although, Windows & Doors By Brownell finds most clients are up and down from their seats, standing next to door configurations as Carlow did, or determining whether to go with tall double hungs or double hungs with transoms. A Windows & Doors By Brownell window designer will help guide the conversation and digitally draw the windows and doors in full scale and can easily change the size and configuration in real-time as the conversation with the client advances.
The visualization technology can also bring these scenarios to life and scale… Do the plans call for a six-foot by six-foot operating Marvin Ultimate awning? They can display that. Or maybe five double-hung windows on the same elevation? They can do that as well. If the bank of five windows doesn't feel right, with the click of a button see four. Is the check rail in the line of sight when your client stands up next to their projected windows? Where do the mulls fall? What about the sill and head height? All of these can easily be adjusted. Also, explore different SDL / Grill patterns and change them instantly on-screen.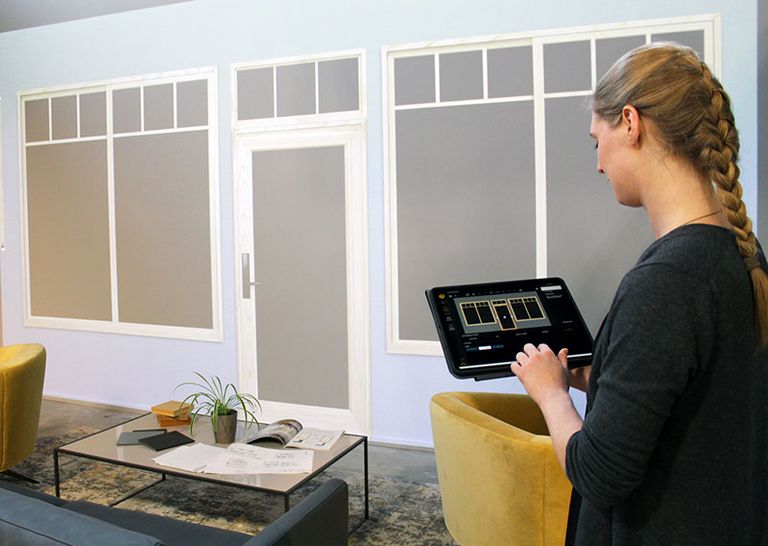 Use the Visualization Technology in combination with the robust collection of physical window and door displays installed in real wall sections, plus sample colors, hardware, screen options and more, at the Brownell showroom. What could take you and your client many emails and conversations to finalize can be done in a single meeting. This combination of technology and physical displays creates the ultimate window design experience and clients gain confidence in making important, informed decisions that allow the project to progress.
In addition to the Visualization Technology, Windows & Doors By Brownell's comfortable meeting spaces are available to discuss all aspects of your client's project. Bring your architectural plans and have them projected on the wall to start the conversation and take it from there!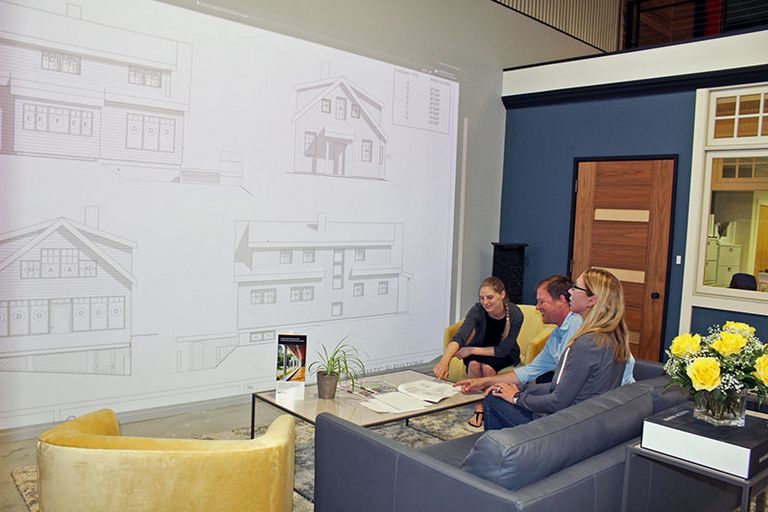 Windows & Doors By Brownell is there to help architects and designers make the client process easier when it comes to window and door selections. Let them guide you through this unique interactive experience. Schedule an appointment today to discuss the details of your Marvin project. Visit their Williston showroom where you can explore and discover style possibilities and collaborate on window and door designs with your clients in an inspiring high-tech, high-touch environment. Whatever the vision is of you and your client, the experts at Windows and Doors By Brownell are there to help turn that vision into a reality.
Interested in the Window Visualization Technology? Schedule an appointment today with Alex at alexandra@ wdbrownell.com or by calling 802-861-4932
About Windows & Doors By Brownell:
Windows & Doors By Brownell is a family-owned and operated business focused on the retail and commercial sales of Marvin.
Windows & Doors By Brownell
800 Marshall Ave. Williston, Vermont
802-862-4800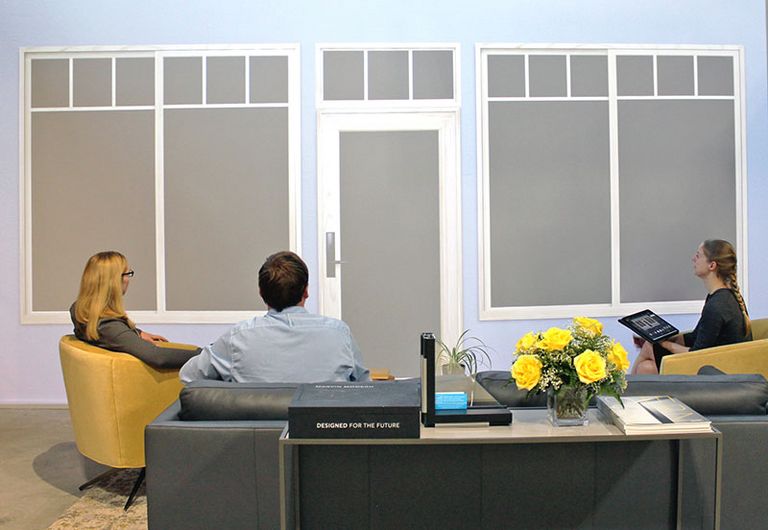 Opinions expressed in AIAVT News are those of the writers to whom they are attributed and not AIAVT, unless specifically stated. Neither this Chapter, nor the Executive Committee, any Chapter committee, nor any of its officers, directors, committee members or employees, in an official capacity as such, shall approve, sponsor or endorse, either directly or indirectly, any public or private enterprise operated for profit, or any material of construction or any method or manner of handling, using, distributing or dealing in any material or product.